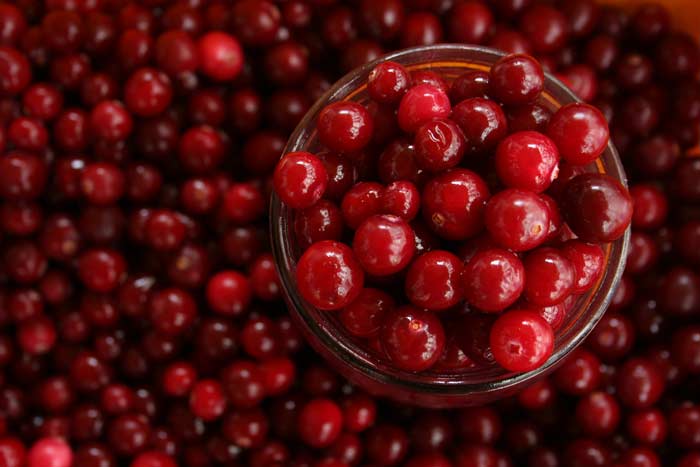 Cranberries
are nutrient rich. One cup of fresh berries or ½ cup of dried cranberries equals a fruit serving. They are a good source of vitamin C, fiber and antioxidants.
Cranberries contain heart-smart flavonoids that help reduce risk for cardiovascular disease by helping reduce inflammation and inhibiting low-density lipoprotein oxidation and boosting the good high-density lipoprotein. They also help relax blood vessels to improve blood pressure.
A specific type of polyphenol in cranberries, called proanthocyanidins, interfere with the ability of specific strains of bacteria to cause infections, including urinary tract infections (UTIs).