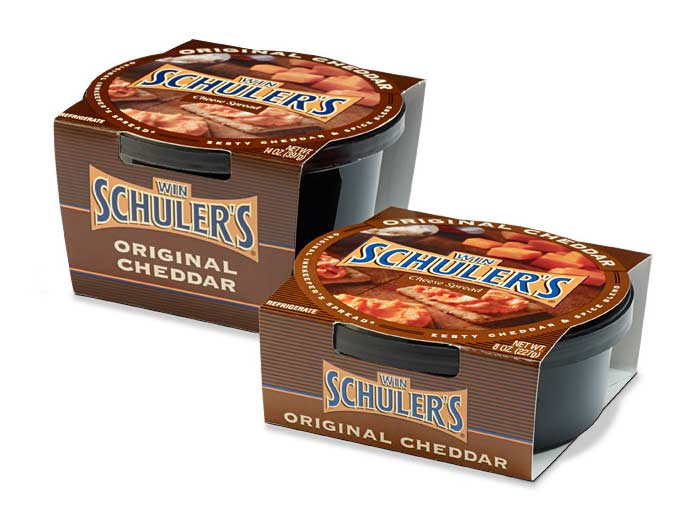 Win's Schuler's Bar Scheeze
started in 1934 as a reward for diners who waited in long lines for a table at the popular Win Schuler's Restaurant located in Marshall, MI. The owner, Win Schuler, realized that during the extensive wait to be seated, people were building up ravenous appetites. So, as a gesture of hospitality, he did something unheard of in the restaurant trade. Upon being seated, diners were immediately rewarded for their patience with a complimentary crock of Schuler's own secret recipe of "Bar Scheeze," a healthy portion of delicious meatballs in barbecue sauce and a warm loaf of fresh bread.
The Bar Scheeze became so popular that people wanted to take some home. So he decided to give the people what they wanted and the legend of Win Schuler's Cheese Spreads has grown ever since. The name, recipe, and rights to the original "Bar Scheeze" that Win Schuler popularized was sold to Campbell's Soups in 1982. Win Schuler's cheese spread can still be found in the Midwest.