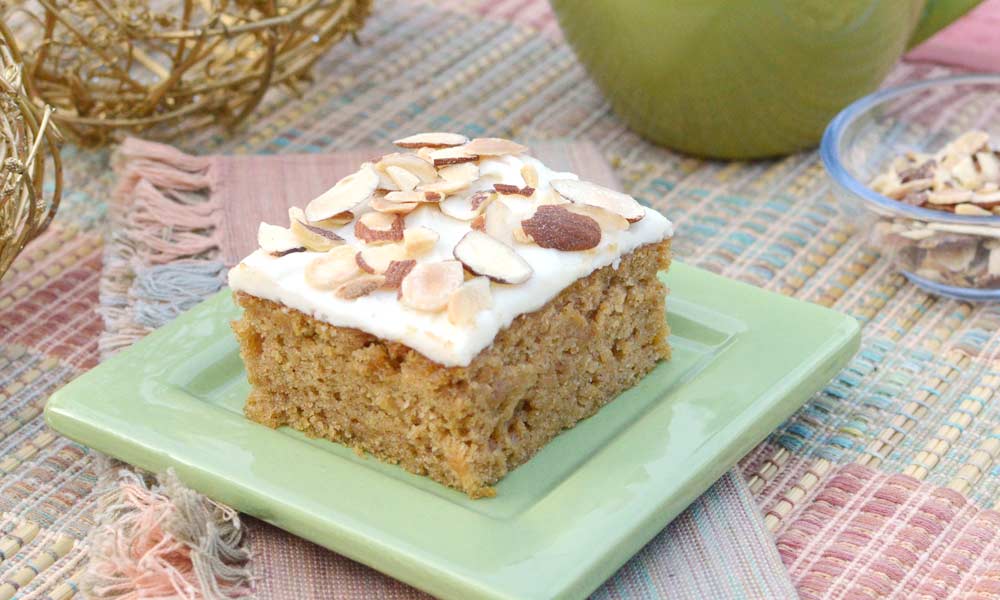 Pumpkin Bars
Ingredients
4 eggs
1 2/3 cups sugar
1 cup vegetable oil
15 ounce can (or just under 2 cups) pumpkin puree
------
2 cups flour
2 teaspoons baking powder
1 teaspoon baking soda
1 teaspoon salt
2 teaspoons cinnamon

Directions

- Preheat oven to 350 degrees F (175 degrees C).
- In a medium bowl, mix the eggs, sugar, oil, and pumpkin with an electric mixer until light and fluffy. Sift together the flour, baking powder, baking soda, cinnamon and salt. Stir into the pumpkin mixture until thoroughly combined.
- Spread the batter evenly into an ungreased 10x15 inch jellyroll pan. Bake for 25 to 30 minutes in preheated oven. Cool before frosting.
Frosting
1/2 cup softened butter
3 ozs. softened cream cheese
2 cups powdered sugar
1 teaspoon vanilla
About 3/4 cup toasted chopped pecans or sliced almonds
------

- To make the frosting, cream together the cream cheese and butter. Stir in vanilla. Add confectioners' sugar a little at a time, beating until mixture is smooth. Spread evenly on top of the cooled bars. Cut into squares.

- Just before serving, sprinkle chopped nuts on top.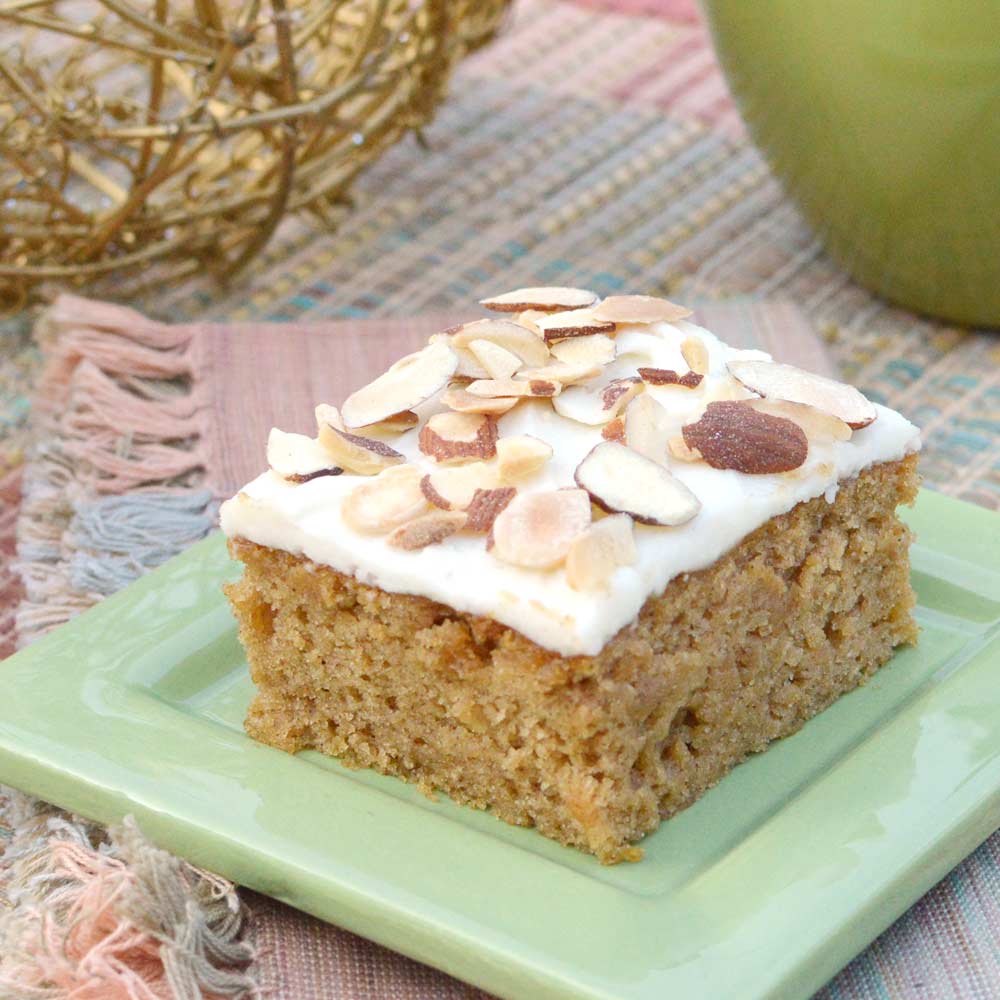 Pumpkin Bars

Serving Size:
Amount Per Serving
Calories from Fat
3564.00
| | |
| --- | --- |
| Vitamin A | 596% |
| Vitamin C | 38% |
| Calcium | 50% |
| Iron | 120% |
* Percent Daily Values are based on a 2000 calorie diet. Your daily values may be higher or lower depending on your calorie needs.
* Cut amount of salt in half to reduce sodium to
3981.5
mg
Change serving size to get new nutritional values
Serving Size:


---

Jmdloz
2020-12-01 generic cialis 20mg https://saleciatad.com/ modafinil online pharmacy Yifzfp phegad
---

Syhdyi
2020-12-02 generic cialis canada https://oktadalaf.com/ where to buy generic cialis Ywjkps ubcomw
---

Spgjru
2020-12-03 best canadian online pharmacy https://okpharmp.com/ canada drugs laws Kmsjcn nboman
---

---

Akokpy
2020-12-04 cialis online pharmacy https://okpharmx.com/ canadian pharmacy legit Ccgrjb ftetyf
---

Gbjiut
2020-12-05 ciplox price http://okbiotic.com/ buy amoxil online Xzopey kquxur
---